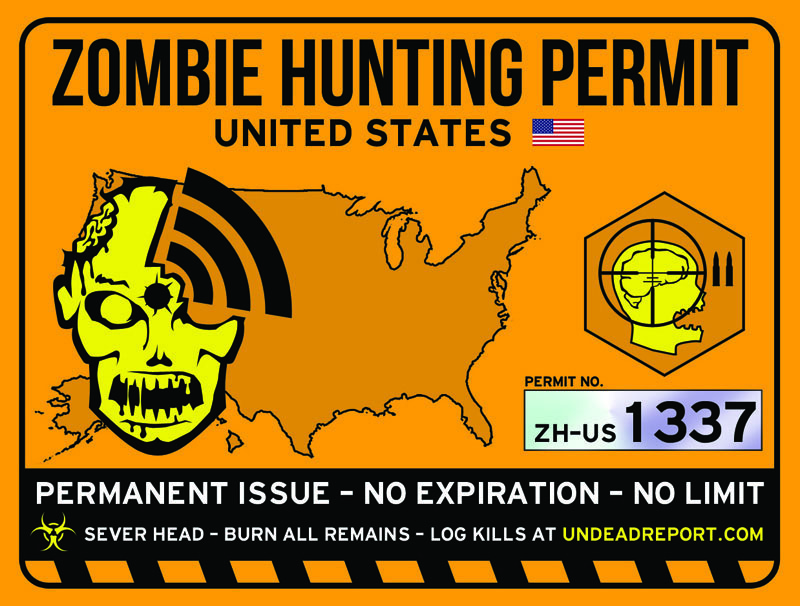 PERMITS! Got zombies? Make sure you have the official Federal Zombie Hunting Permit Sticker!
This set of large, colorful stickers was produced for one of my side projects, The Undead Report.
WARNING ZOMBIE CONTAGION!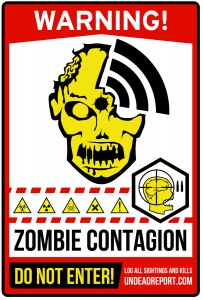 Got zombies? Make sure the world knows with this big warning sticker! Stickers are glossy, and quite large at 6″ x 9″. Sticker features a simple graphic explaining how to kill zombies (the double tap). Just to be on the safe side, the warning sticker also contains radioactive (radiological), chemical, biohazard and warning symbols.
CIVIL DEFENSE STYLE LOGO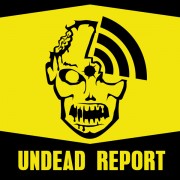 The logo was designed with promotional material in mind. I went for a civil defense / fallout shelter look. Government-issued and a bold design were two key factors. This will eventually go on a series of stickers, signage and the like.
All of the above stickers are for sale at the The Undead Report!