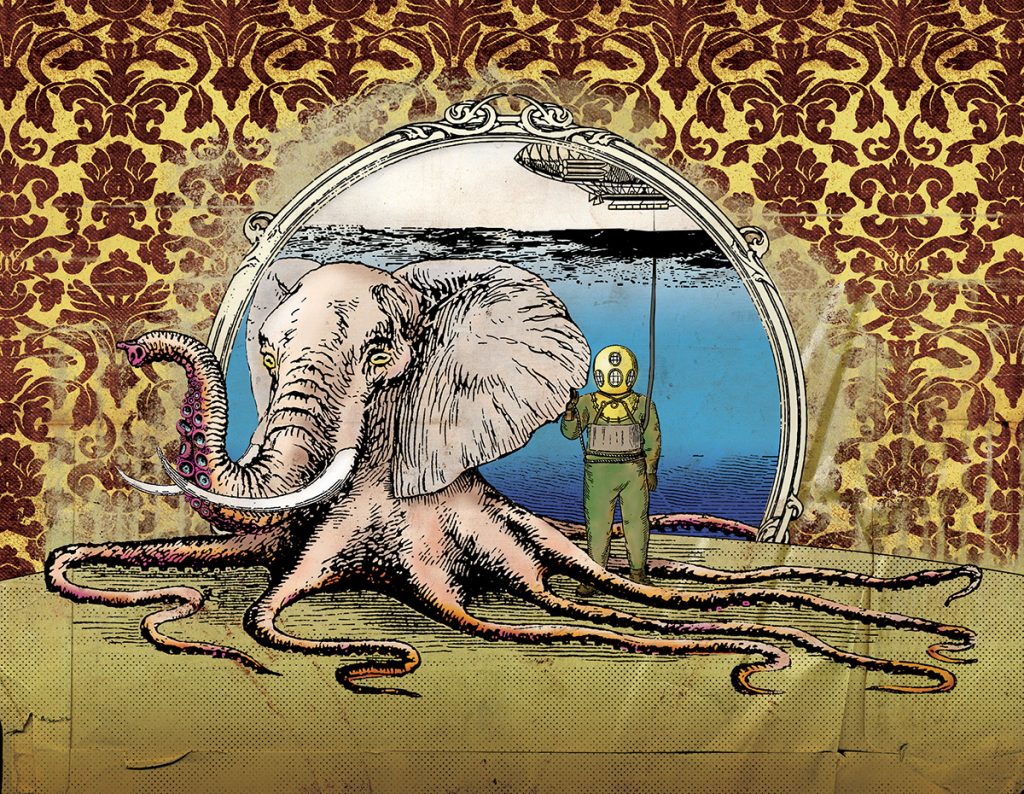 The Octophant. A terrible creature what lies on the bottom of the sea.
The diver has descended from his airship to investigate.
This digital collage/illustration was created for my Carnivale Delirium II poster, but has since taken on new life and new color!
Purchase this fantasy Bioshock inspired print at my Society 6 store!