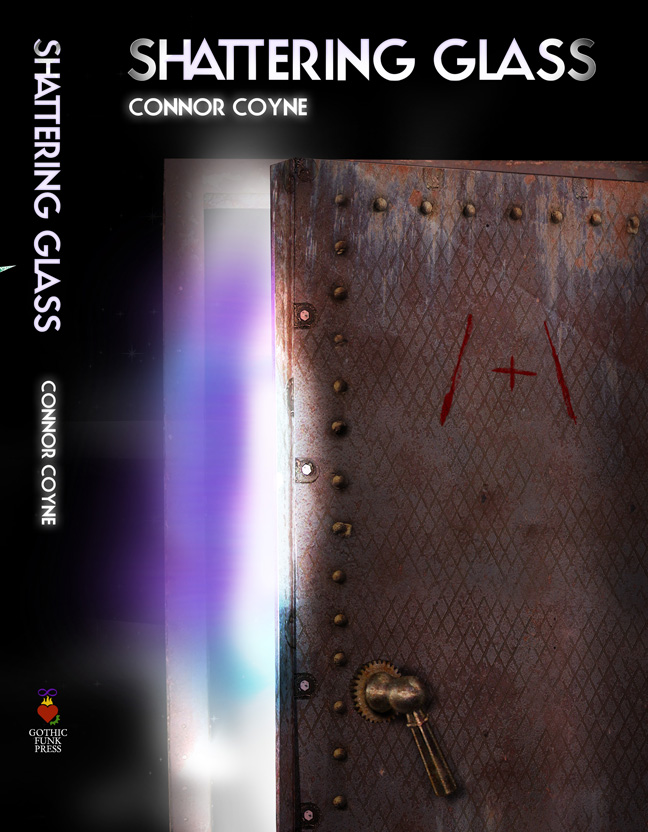 Shattering Glass is a science fiction novel by Connor Coyne, set at a college in Arkaic, MI.
The novel was initially in eBook and Kindle format only. However, it had a very successful Kickstarter campaign and was launched into a print version.
For the print version, an entire press kit was created, featuring bookmarks, postcards and a promotional poster. Several Kickstarter rewards such as certificates, business cards and the like were also designed and printed.
---
Book Cover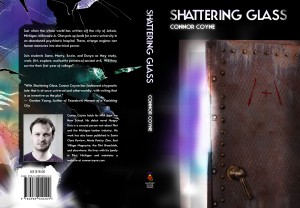 Press Kit
Postcard and Bookmark – Front and Back
---
Digital Releases and Cover Panorama
Each digital release was accompanied by its own cover. All eight covers in the series were part of a larger, panoramic whole, the final eighth cover being the focus for the print edition.