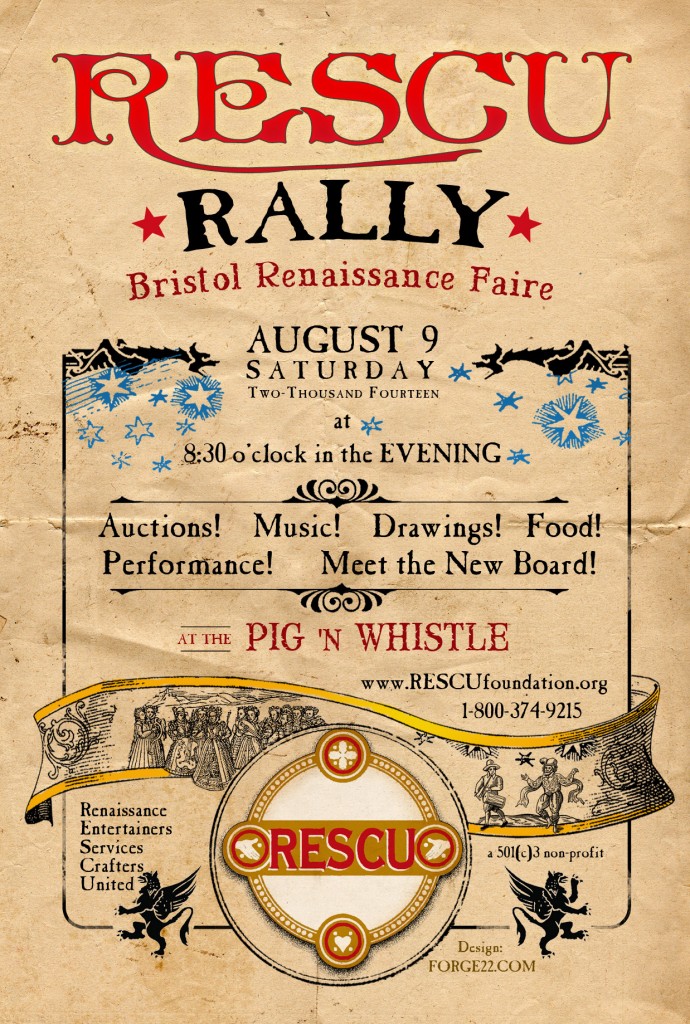 The RESCU Foundation is a charitable organization that helps with medical costs for performers and staff of renaissance festivals. The RESCU chapter in Wisconsin at Bristol Renaissance Fair has a yearly rally with auctions, as well as a variety show to raise money for charity.
This is a set of promotional material I did for the rally and the talent show. The posters were done in a pseudo-reniassance and very old timey style, to blend in with the look of the Bristol fairgrounds, as well as be visually appealing and draw attention to the event.
The Rally and auction were a great success! Some people even received extra posters with their donation.
---
RESCU Rally poster and flier
---
Bristol Gang Variety Show poster, flier, and ticket.