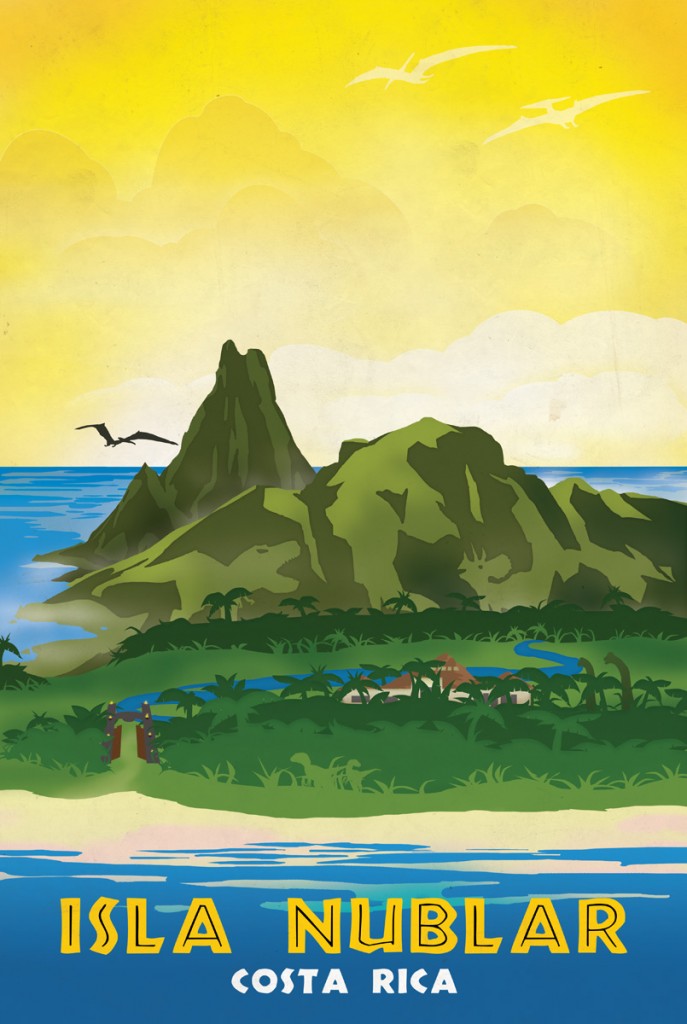 Here's the latest addition to my art prints! Everyone loves Jurassic Park, present company included, and Jurassic World is sure to be amazing. I've made this poster to celebrate travel to that wonderful island where the scenery will devour you alive!
I spared no expense. Enjoy!
You can take home this colorful vintage travel poster today at my Society 6 store!