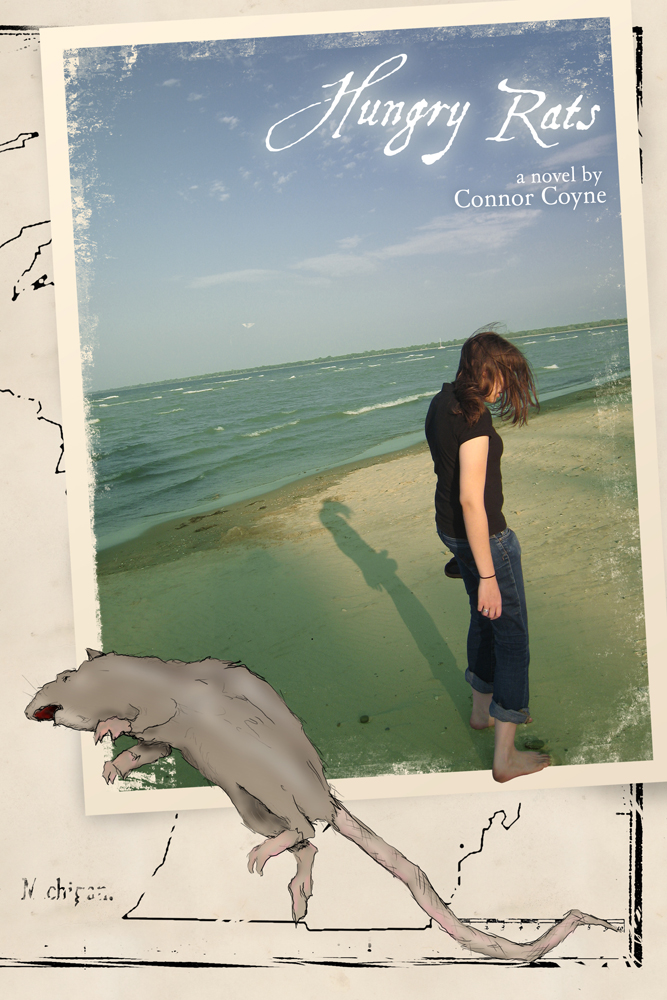 Designing for Hungry Rats by Connor Coyne has been one of my more ambitious, demanding and favorite projects.
The total project consisted of a book cover, illustration, book text layout, a hand-coded website and promotional material such as bookmarks, posters and postcards. The design consists of part photo collage and digital pen illustration.
The model on the cover also acted in the YouTube videos for promoting the book. The photo was rather serendipitous, as the opening of the book mentions being barefoot along the Great Lakes.
The website was hand-coded and designed some time before the actual book was finished. The book is available in print and as a digital copy for various readers.
---
Book Cover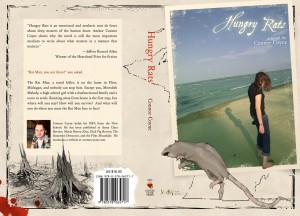 Press Kit
Postcard and Bookmark – Front and Back