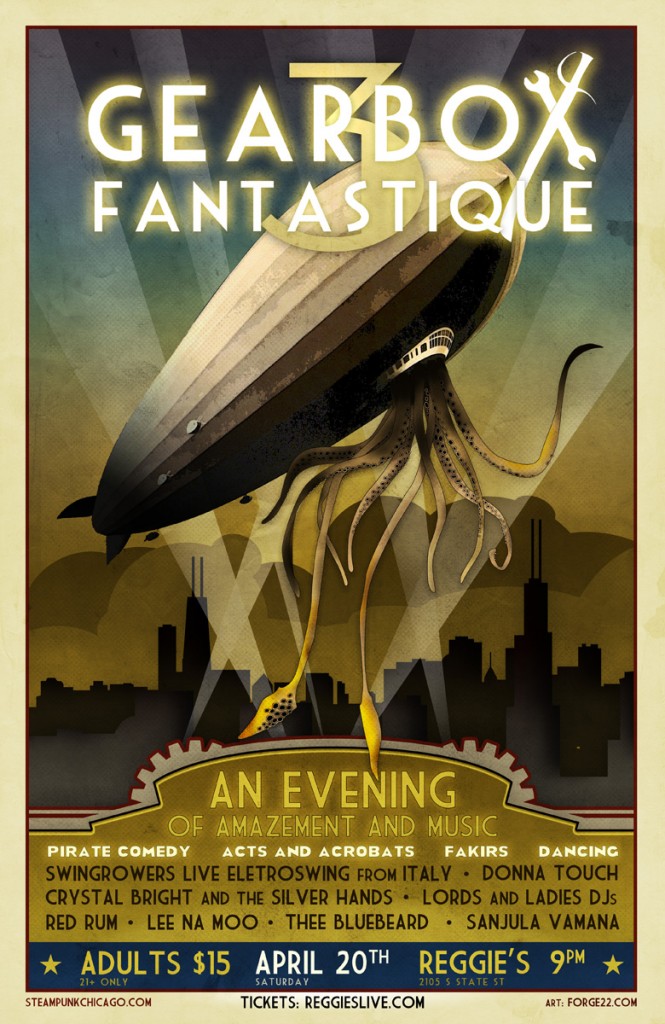 Gearbox Fantastique III is happening again! The airship/tentacle motif was taken to a vintage art deco style in this poster, reminiscent of the Worlds Fair posters from Chicago.
The poster and fliers designs are a minimalist steampunk style, designed for maximum visual impact. The back of the flier mimics a 1920's theatre marquee.
NEW! A variant of this print is for sale at Society 6! Help support a starving steampunk graphic designer!
Art Deco Steampunk Gearbox Spectacular Poster