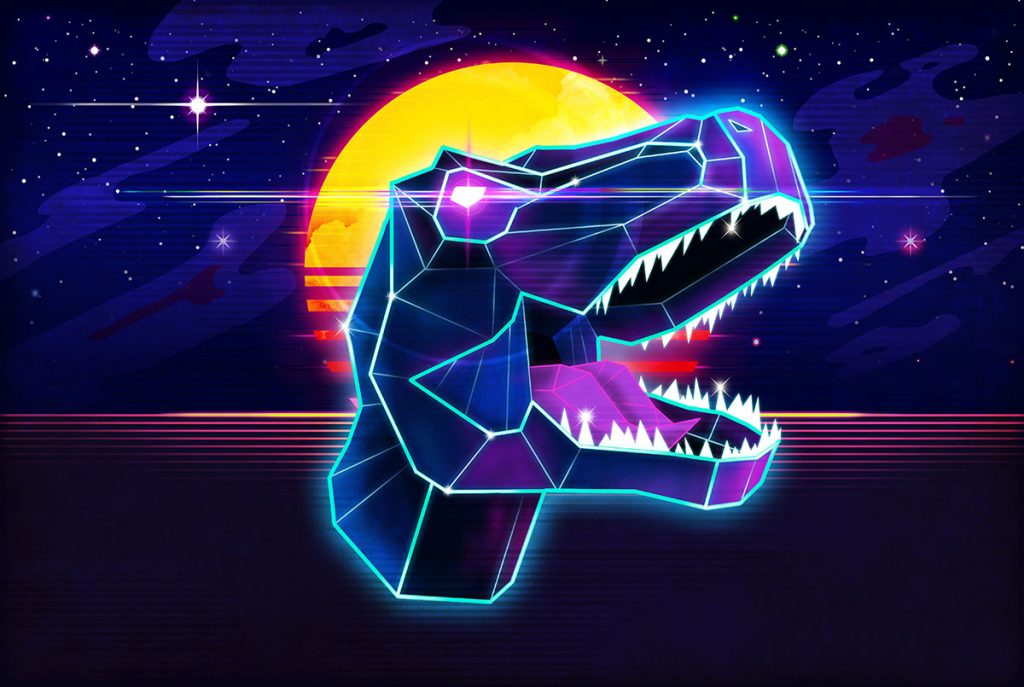 The 1980's inspired electric neon Outrun artwork continues! What better than a T-Rex, glowing in all of it's Jurassic glory?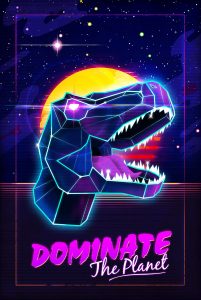 This print is available in two different formats, landscape without text, and portrait with text. The first of a series, no doubt! Inspired by such artists as Signal Noise and Grimlock from The Transformers.
Dominate the Planet – get it today on Red Bubble!
Alt version: Electric Jurassic Rex