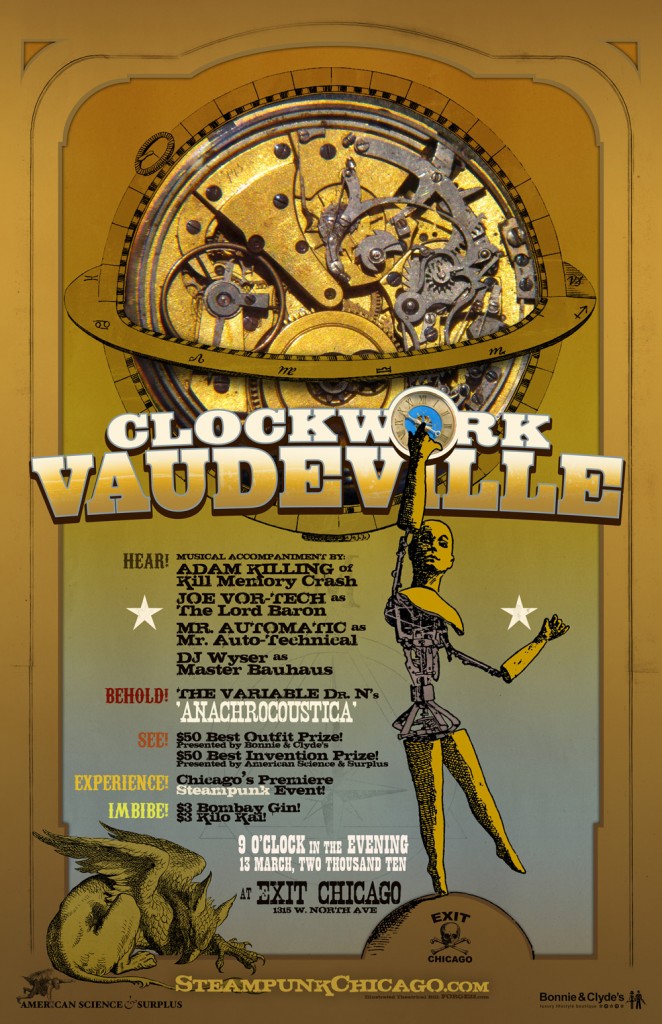 This is the first official poster I created for Steampunk Chicago. It's a combination of digital collage and photography, using old timey woodcuts and public domain illustration mixed with a photo I took of watch parts and an automaton at the Deutsches Museum in Munich, Germany.
This was conceived to be the first of a three part series. The series consists of  a similar visual design, colors, text treatment and clock parts.
The event was a huge success.