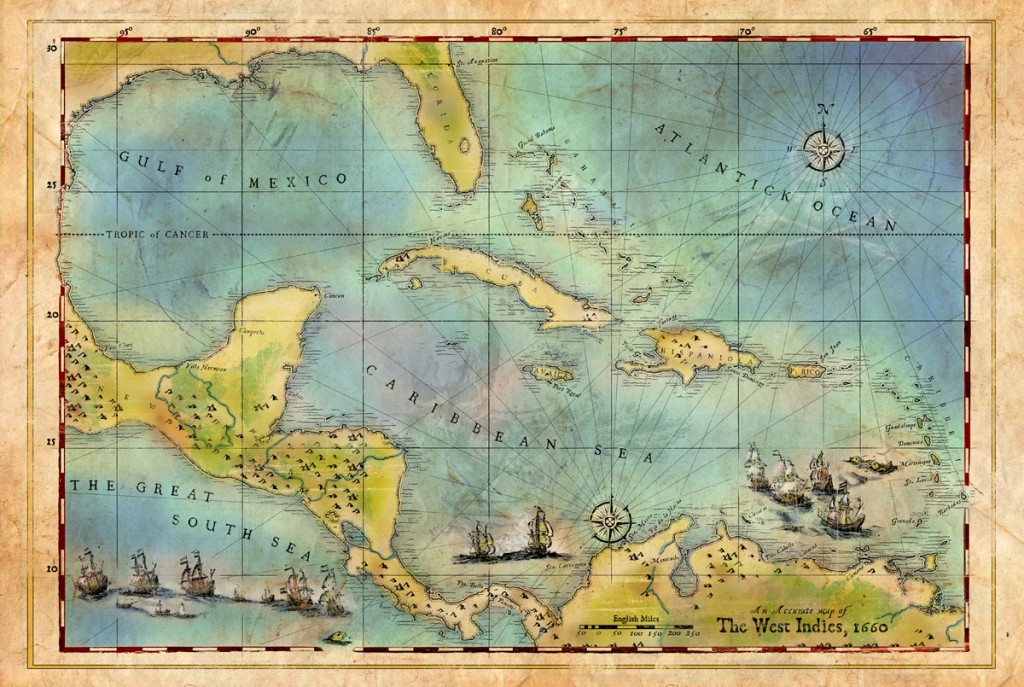 Re-Released! This is an art print chart of the age of the Pirates of the Caribbean. This map is based on that of the fabulous Sid Meier's Pirates!  game. The map is vector based in black and white, and then digitally post-colored.
Get a copy of the pirate map in full color on my Society 6 store!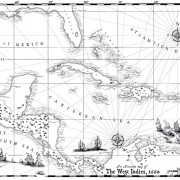 The project began with the collectible card strategy game PIRATES OF DAVY JONES CURSE and ends somewhere with research and an interest in sailing having me become first mate on the Red Witch, a wooden tall ship in Chicago. In between there is a lot of time with vectors, maps, and NASA magnetic north mapping utilities. Yes, it's that accurate.
Printed large enough it functions as a battle map for the game. At its native size of 19″x13″, it's lovely framed on a wall.
UPDATE!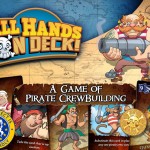 This map has been comissioned for use on a great pirate themed game called "All Hands on Deck"! Please help support the Kickstarter campaign!