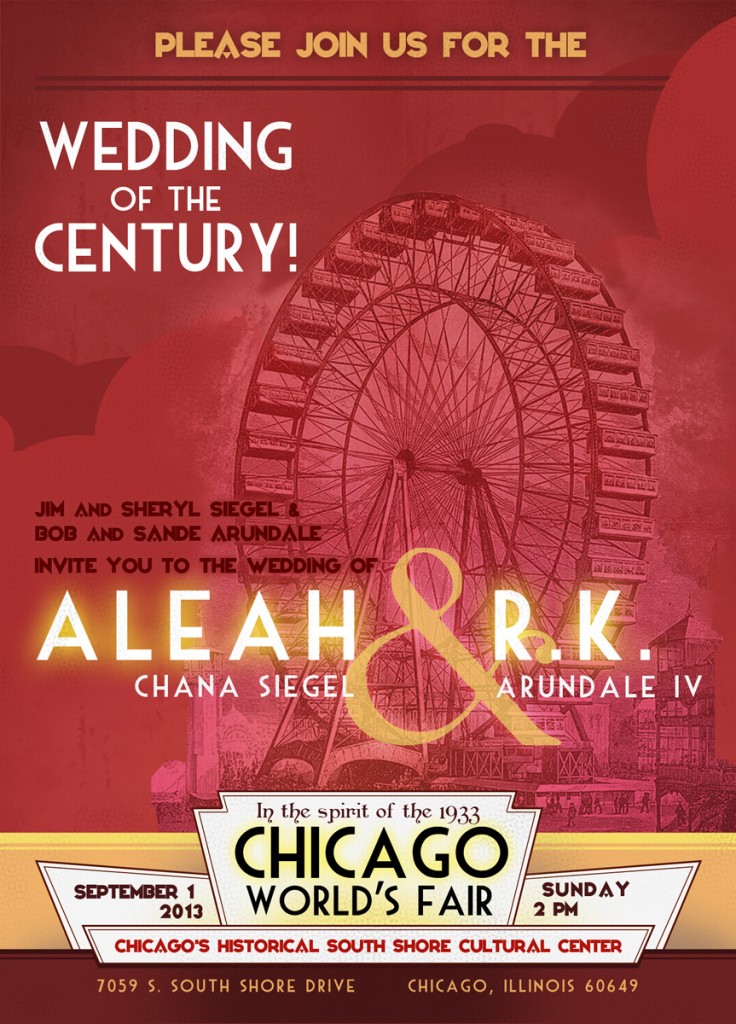 This wedding invitation is a custom Art Deco styled creation, taking its imagery after promotions and posters from the 1933 Chicago World's fair.
The entire wedding to place at a historic Chicago building and was filled with other items, posters, and art from the Chicago World's Fair.
You should have been there!