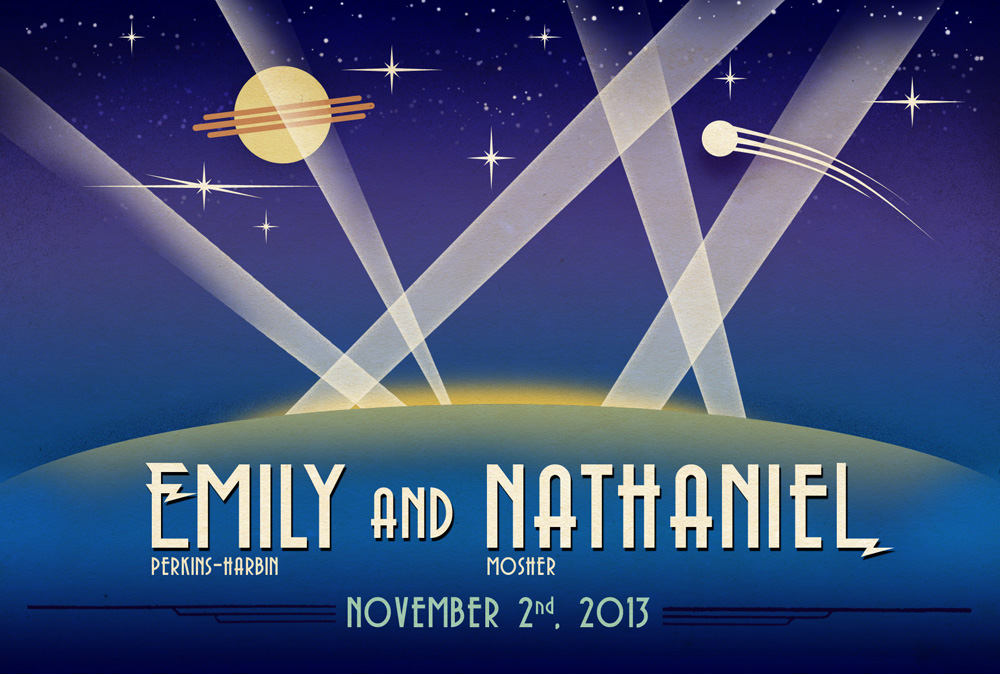 As a graphic designer, I'm keen on flexing my creative muscles, and what better way than for family! My time and this design was a wedding gift for my sister Emily and her new husband, Nathaniel.
Her wedding took place at a Planetarium and so naturally the decor and invitations had a space theme, with Art Deco as the basis for visual design. The RSVPs were well received and some guests did not want to mail them back!
Want something similar for your own wedding or event? Contact me today!
---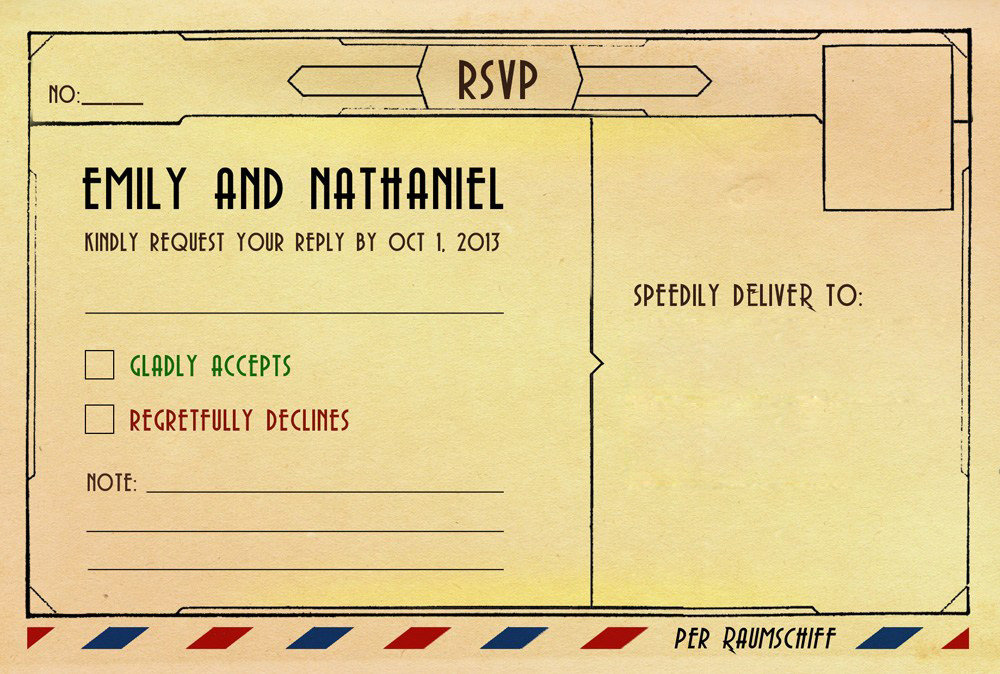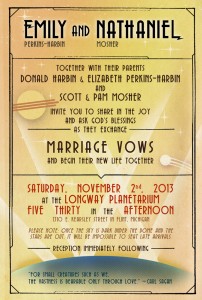 ---
Custom Poster.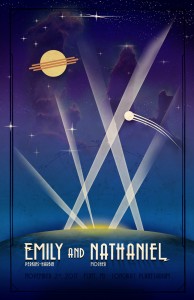 As a final gift and gesture of my love for the new couple, I created a custom poster based on the design, full of a few hidden elements for them to discover.
Happiness and joy to them both!