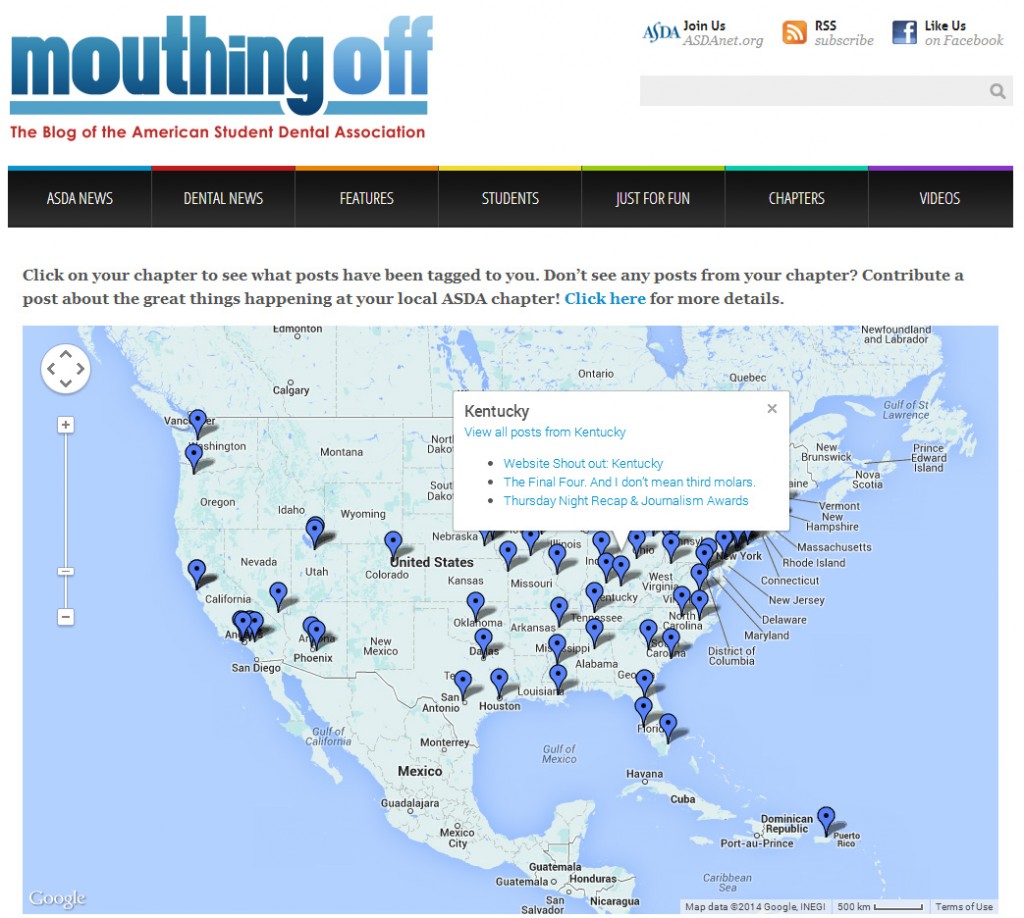 The American Student Dental Association maintains a blog that is written by students from all over the country, and required an interactive map linking posts to their locations.
The ASDA had a CSV file with listed schools, WordPress tags, and latitude / longitude. Forge22 created a PHP script to parse the CSV data and send it to a KML file for the Google Map. The script also parses tags and fetches the latest posts from each school. The map then displays all the markers for each school. Clicking on a marker will pull up a balloon with listed posts, which can then be browsed and read on the website.
View the custom coded and colored WordPress Google Map at ASADBlog.com.