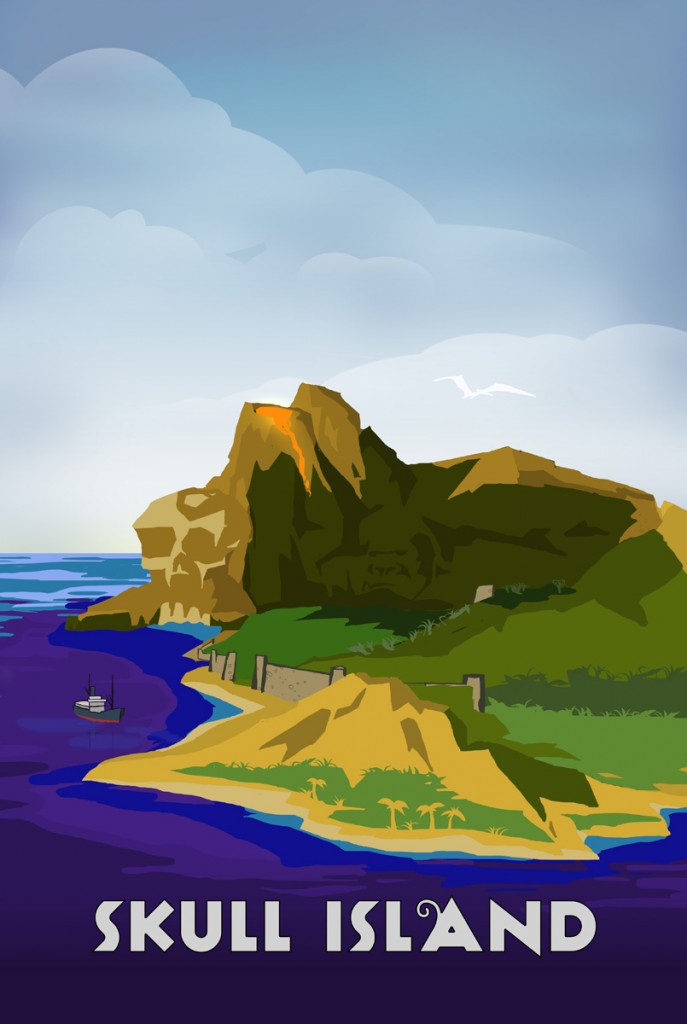 As part of my regular new blogging, I present to you WIP Wednesdays.
Here is a work in progress for a Skull Island travel poster, based on the island of King Kong, and similar in design to my retro Jurassic Park poster.
Again, I'm going for the vintage travel look of the 30's – 40's. I'm not too happy with the coloring of the island on this one, so suggestions are welcome!